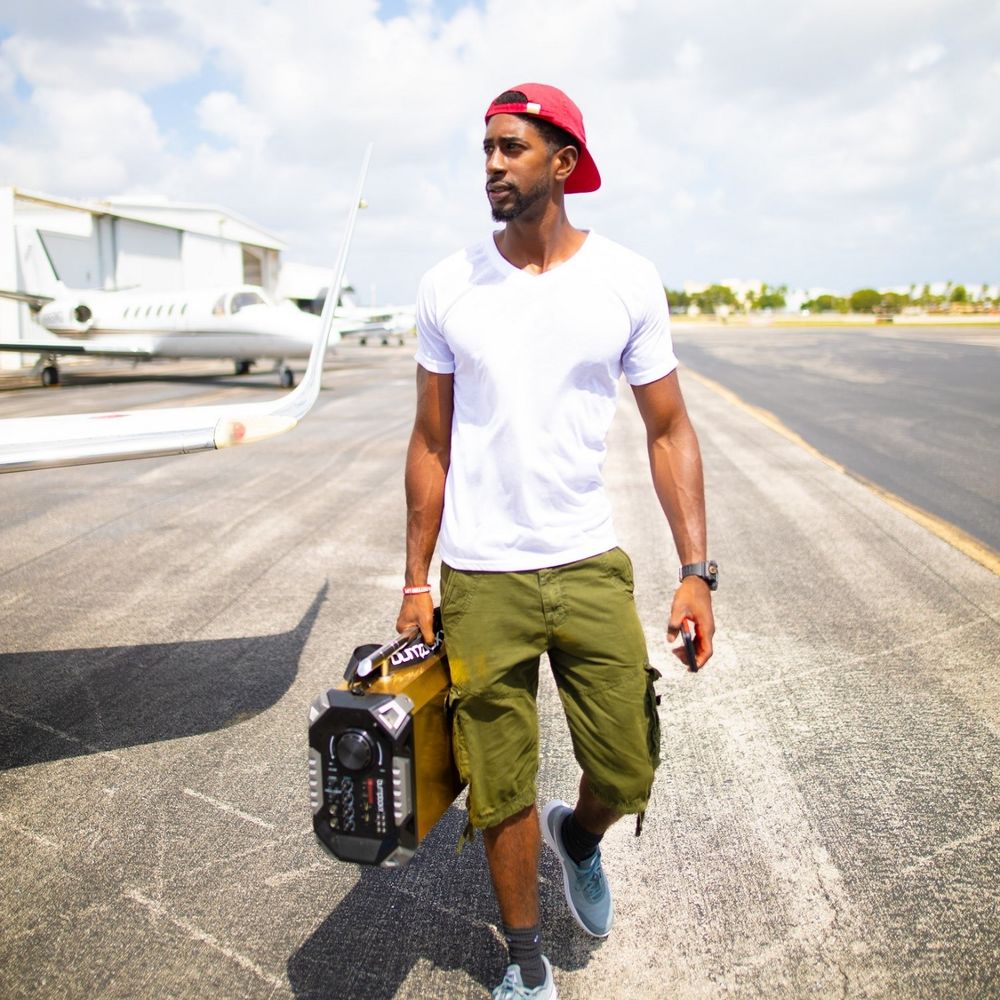 Multifaceted Miami artist, and creative producer, O4onico proudly announces the release of his new record "The Revolution". He's a self-contained musical talent who produced, engineered, and mastered the set himself, cleverly fusing multiple genres like hip hop, house, and dancehall to create foot-tapping and groovy sounds.
O4onico's futuristic approach to music-making enables him to create new sounds, write compelling lyrics and produce amazing tracks that instantly grab attention. He often gets compared to Kid Cudi, Kanye West, and Big Sean but always owns his creative space. His music deals with the big picture of human life and never fails to impress and inspire all those who hear it.
O4onico makes innovative original music that combines Hip Hop, R&B, House, and Dancehall influences into sounds never heard before. He brings a new style of harmonic and melodic expression inspired by producers like 808 Mafia, Sledgren, and MikeWillMadeit and many more, as well as artists like Wiz Khalifa, . O4onico mixes all of this with his own deeply personal creative vision and begins where his favorites left off. The results can be heard firsthand on his new release 'The Revolution', composed of 11 tracks of straight fire, powerful enough to torch headphones.
O4onico developed a deep interest in music at an early age. His first tryst with music began after his godmother gave him a Keyboard, on which he started playing songs for his friends and high school crush. Without any professional training, he learned to play it watching YouTube and practicing relentlessly at home. O4onico's father being a drummer playing for a Haitian rara rock band, fueled his passion further and he started improving his craft, learning to play piano, remixing chords and melodies into his hooks and ideas.
After mastering music production on his own, O4onico joined the School of Entertainment Design Technology (SEDT) for learning the art of film production and eventually started writing & directing his own scripts. Then he started working with renowned directors like Rock Davis, John J., and Jose Sagarro. He has been around artists like Drake, Chris Brown, Akon and several Latin artists like AA, Jhay Cortez, and  Farruko. Never afraid of humiliation, O4onico has always been there to make things happen, while absorbing all the creative direction of each video.
O4onico wants to create meaningful music, that connects with the listeners looking forward to inspiring them in some way. Talking about his music, O4onico says, "My music conveys a lot of moods. For me, integrity and understanding are interrelated with love. To love yourself is to understand yourself completely. And once you start loving yourself, it will also allow you to love and understand others which eventually leads to empathy, compassion, and peace of mind".
With the release of his latest album, O4onico has showcased his powerful vocal skills, impeccable songwriting, and production quality, proving that he is here to stay.
Purchase and download his latest album, The Revolution  Listen now FREE on Soundcloud.